This past week of July 10, highway Illumination and Incident Management System (IMS) work continued northbound on Route 8 at the exit 16 northbound off-ramp.
July 17 – July 28, upcoming work is as follows:
Illumination and IMS work will take place during the day from 7:00 AM to 5:00 PM, Monday through Thursday, continuing northbound along Route 8.
This work consists of trenching and backfilling, installing light pole foundations, and installing cable between the foundations.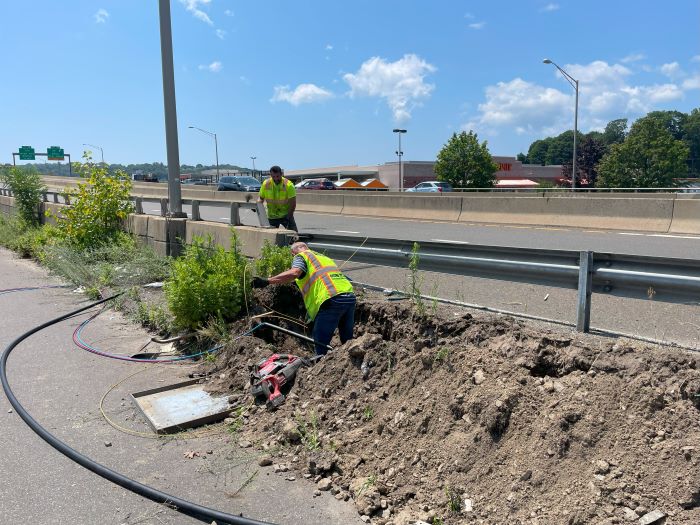 Exit 16